My name is Bryan Connelly. I was born a few years ago now in Leith, on the outskirts of Scotland's capital city Edinburgh where I've lived most of my life. I was the eldest child of Eileen (nee Lamb) and Leonard Connelly. I have two wonderful sisters, Margaret and Sharon, and a dear brother Derek. Sadly we've lost touch over the years, something I must correct.
I started my education at Gracemount Primary School, but only for the first year or so. When St Catherine's RC Primary School was built, literally next door, I became one of their first pupils. 
I proudly served as an alter boy at the adjacent St Catherine's Roman Catholic church, ministered at that time by Fr. Martin and Fr. Brady.
New schools seem to have become a bit of habit as my secondary education started as one of the first, first-year pupils at the newly opened and absolutely stunning, Holy Rood RC High School, located near Duddingstion village, just below the extinct volcano known as Arthur's Seat.
As a youngster, my ambition was always to join the Royal Navy. I was actually accepted as an artificer (trainee officer) but withdrew at the last minute joining Lothian & Borders Police instead. I served as a police constable for some eight years before pursuing a more rewarding career in IT. I am still very much involved with IT but specialising in Information and Cyber Security. I am also a certified ISO consultant, lead auditor and implementor.
My interests are many but to be honest, neglected as over the years I've become a bit of a workaholic. Some pastimes like drawing, painting and photography have fallen by the wayside. Other pastimes like web design and software development are a bit too close to work to be considered proper 'hobbies' but I do enjoy them. A few things still persist though:
I am a licenced ham and marine radio operator, an amazing hobby that lets me chat with like-minded people around the world. My initial callsign was MM1 BRT but has since been upgraded to MM0 VIV. Some of the more famous ham operators include, King Charles III, Prince Albert II of Monaco, Donnie Osmond and Sir Cliff Richard. No, I've not spoken to any of them but I have chatted with the international space station – callsign GB1SS and NA1SS.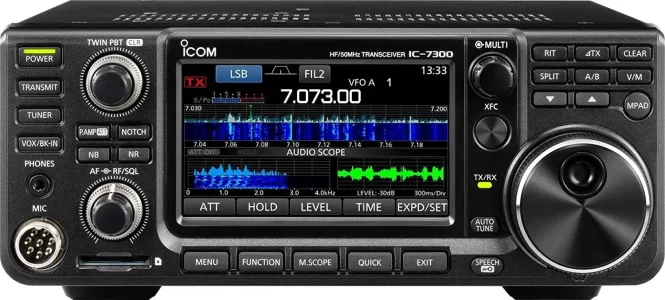 My interest in the sea and all things nautical has persisted from childhood. I even owned a boat named 'Tickety-Boo' for a while. Sadly, running costs and so little time to enjoy it, forced me to let it go. She now has a new owner and lives on Loch Lomond.
I still enjoy the odd fishing trip, as long as I don't catch anything. That's not only cruel, it's hard work!
There are valuable lessons to be learned from history. Allowing it to be forgotten is not only ignorance, it's disrespectful to those who came before us, who shaped our lives. Knowing and sharing our family history is more than a hobby, it's our duty.