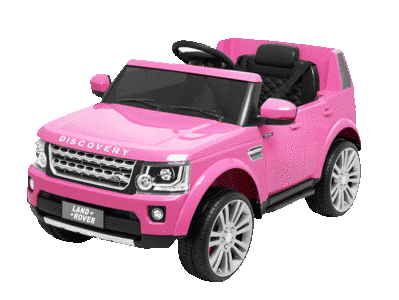 Like many of you, I consider a car essential and not just for the commute to and from work. As a caravan owner, a car is vital to many of my leisure activities. I rely on it to take me and my caravan safely on vacation anywhere in the country and sometimes as far as mainland Europe. For those reasons I choose my cars carefully. But how do you find the right vehicle?
I for one, get fed up with the haggling and bartering involved in private sales, in having to rely on a sellers promise that essential maintenance has been carried out, that the vehicle had no hidden defects or damage. The thing is, sellers can and do tell lies so you can easily find yourself having to fork out for expensive repairs with absolutely no comeback. So what's the option?
The obvious choice is to buy from a reputable dealership. Yes they are going to be more expensive but there are many advantages. Not least is the reassurance and peace of mind that comes with buying from a brand expert, from people who know your chosen vehicle inside out and have the knowledge and resources to diagnose and rectify anything that might go wrong. Many dealers offer an 'Approved Used' scheme where previously used vehicle are thoroughly inspected, serviced and sold as being 'as good as new', with a decent warranty and a promised of complete satisfaction.
I bought my latest Range Rover Velar through just such a scheme from Parks Land Rover in Ayr. Parks are an official Jaguar Land Rover (JLR) dealer. The vehicle itself was advertised as 'Approved Used' with the following promises:
OUR COMMITMENT TO YOU
When you get behind the wheel of an Approved Land Rover, absolute peace of mind comes as standard. A rigorous 165-point vehicle check, complimentary roadside assistance and a 12-month warranty are just some of the ways we ensure satisfaction is guaranteed.
From paintwork to performance and safety, our expert technicians put every Approved Land Rover through a stringent 165-point inspection process. Once any potential flaws are rectified with genuine Land Rover parts, only then does it receive Land Rover Approved status.
My last three vehicles (two Jaguars and another Velar) were purchased through a local dealer, Pentland Land Rover Edinburgh. All three vehicles were absolutely fantastic. On the odd occasion I did need the dealer, they bent over backwards to help me. Sadly, Pentland didn't have the vehicle I wanted for my latest purchase, so I went to Parks in Ayr who are also an approved JLR dealer. I put down a deposit right away and over the next couple of days, sorted out the deal. Call me stupid but as it was an approved used vehicle, pre-checked and guaranteed and because my last three JLR purchases had been so good, I did not insist on a test drive. 
Saturday 11th November, 
I drove through to Ayr, gave them my absolutely immaculate Velar D240 HSE as a trade-in for the D300, I did a thorough visual inspection and have to say, IT LOOKED GREAT, and I headed off back to Edinburgh. I'm sure you all appreciate that 'new car feeling', I just couldn't wait to drive it so chose a leisurely route home, one that would also serve as a good test drive. Unfortunately, this is where the excitement ends. 
My last four JLR vehicles
A few minutes into the journey I realised the engine was running rather rough and making a bit more noise than the Velar I'd just traded in. If anything, the D300 V6 should be smoother and quieter than the D240 i4, but this one wasn't. Throttle play was very on/off aggressive and the revs seemed awfully high when idling. But hey, maybe it's me, different car, different engine, let's give it some time. I plodded on, trying to enjoy the moment.
Range Rovers are renowned for their 'go anywhere abilities, especially this model with it's automatic terrain response gizmos' but I was about to find out that mine had other ideas. Half an hour into the journey, on a moderate bend, doing no more than 30mph (honest officer), when, without warning, the rear end spun out putting me in a broadside skid. The rear end spun out 90 degrees dumping me across both lanes. Thankfully I am an ex police advanced driver with significant skid pan training, so I managed to fight the fish-tailing that followed and brought it back under control without hitting anything, but only just. Even with my skills, it was an extremely frightening experience. Nothing like this has happened to me in 40+ years of driving. 
I pulled  to the side of the road, settled my nerves then inspected the car. I honestly expected to find a missing wheel or tyre but no, everything appeared intact. I noted that there were still four wheels and four tyres, the tyres appeared to be properly inflated and had reasonable tread though I noted they were about five years old and worn in places. I checked the road surface. It was a bit damp but certainly not wet. There was no surface damage, debris or contaminants to be seen, there was simply no obvious reason why the car should have gone out of control the way it did. If anything, this was more disconcerting, had found an obvious cause I could have corrected it but as things stood, I had absolutely no idea what had happened which left me worrying that it would happen again. Suffice it to say the rest of the journey home was long and slow as I nursed it round every bend just waiting for something to go happen.
Well it didn't spin off the road again, but the engine got rougher, the throttle was still aggressive and compared to the car i'd just traded in, driving it was not a nice experience at all. On the few occasions I had to stop, the engine idle revs were high enough that I had to keep my foot on the brake to prevent it shooting forward. When I finally got home and put it in neutral, the idle speed rose so high that putting it back into drive would surely have destroyed the gearbox. I stopped it and left it for the night.
The next morning I telephoned the salesman Jack at Parks and told him of my experience. Despite explaining my reluctance to drive the car as it was, I was told that I should, and that if the problems persist, to press the 'assist' button in the car and get help that way. I could just see me upside down in a ditch trying to press a tiny button on the roof to get help! As it was, the car was I decided not to use the car for the remainder of the weekend. The magic was gone.
Saturday 12th November 2022 – Sunday 13th November 2022.
The car was not used.
Monday 14th November 2022.
I needed to use the car for my commute to work. The engine was a bit slow starting but eventually it did. The revs seemed to be a lot lower but the engine still sounded and felt rough. I noted a warning on the dash that the screen wash was empty so I topped it up before leaving. 
Where I live, I need to perform a three-point turn to exit. When on full right steering I noticed a prominent clunk from the front end, almost as though the tyre had slid into a rut in the road. I got out and checked but the road was in perfect condition! This now happens virtually every time I turn on full lock in either direction.
My commute is about 8 miles in total, 6 miles dual carriageway and 2 miles city traffic. Everything seemed fine for the first part of the journey though I did notice that the heated seat was not working. A bit later, sitting in traffic, there was a strong and unpleasant smell of what I believe was exhaust fumes building up in the car. The windows were closed (it was winter), but opening them seemed to help. Once moving again the smell cleared but the screen wash warning came on again! It wasn't a false warning, the newly filled washer reservoir was indeed empty though it hadn't been used. I also noted that the windows were steaming up and didn't want to clear. Eventually I got to work, my first commute in the new Velar was an extremely uncomfortable one. Needless to say I'm now worried about my new car!
Wednesday 16th November 2022.
Telephoned Parks, Jack is busy but I leave a message asking him to call me back. That doesn't happen.
Thursday 17th November 2022.
Telephoned Jack at Parks, he's not in today so again I leave a message to call me back. That doesn't happen.
Friday 18th November 2022 – Monday 28th November 2022.
I was ill and the car was not in use.
Tuesday 6th December 2022.
Telephoned Jack at Parks, he's not in today but I leave a message to call me back. Again that doesn't happen. Also chasing my number plates that are now a month overdue. Sent email instead.
Called Pentland Edinburgh East to book the car in and have the issues attended to under warranty. 
Great service. Booked for Mon 19th December 2022.
Heading home that evening, it was dark and cold. Again the engine struggle to start but eventually it did. I turned on the headlights and immediately noticed there was an obvious dark spot on the beam hitting the wall in front of me. I parked in the same place with my previous Velar so knew this wasn't right. Anyway, with this in mind, a screen wash warning in front of me, a noisy and rough engine, steamy windows, no heated seat and no faith in anything else, I set off for home.
On the dual carriageway section of my journey, I could see that the headlights were flickering and flashing, reflecting off the road signs. So something else I need to report. Normally I enjoy my drive home, but there was no pleasure to be had from this car, I simply wanted the journey over with as quickly as possible. Obviously I'm now thinking I've been sold a real lemon. Thank goodness it's a JLR approved vehicle and covered by a comprehensive warranty! Right?
Eventually I got home and filled the screen wash again.
Tuesday 15th November 2022.
It's the next day and I'm off to work again. It's really cold this morning (-4). I tried to use the remote start gizmo but it reports an error. Okay, I'll start it myself. It turns over fine but really struggles to start, I honestly didn't think it was going to but it does eventually. Unsurprisingly the engine still sounds and feels rough this morning and it's vibrating through the steering. The car is iced up, so the perfect time to discover the heated windscreen doesn't work. Another warning – the screen wash is empty. I let the car idle for a while to clear the windscreen, the ice is meting but all the windows have completely misted up inside. Air conditioning doesn't seem to be helping. No way to tell if it's even working when it's this cold outside. I'm freezing but of course the heated seat is not working. I eventually head off noting that the steering clunk is still there. I'm struggling to see out the windscreen but I can see enough to know that the headlight is still flashing. No fumes though and the idling seems a bit slower.
At work, I phone Parks with a view to getting the car returned and sorted. I speak to what sounds like a young girl who interrupts half way through my explanation to tell me I'll need to speak to the salesman. I told her who the salesman was only to be informed that he is not in today. No, no one else can help, "you'll have to call back tomorrow so you will".
A long day at work and it's time to go home again but I'm really not looking forward to the journey, there is no pleasure in driving this car. Strangely it starts first time but all the usual faults are still there.
Wednesday 7th December  – Sunday 18th December 2022.
Now on annual leave till January so car was used as little as possible pending repair.
Monday 19th December 2022.
Left my car with Pentland Edinburgh East.
Received a courtesy car.
Tuesday 20th December 2022.
Collected my car from Pentland.
They diagnosed a faulty glow plug control module and missing software updates for HVAC and engine management system. Unfortunately they cannot carry out work till after festive break. 
Booked for Mon 9th Jan 2023.
I am on holiday till 9/1/23 and will not need the car till the new year.
Wednesday 21st December 2022 – Sunday 8th January 2023.
On holiday so car being used as little as possible till it is repaired.
Monday 9th January 2023.
Left car with Pentland. 
Provided a list of current issues with car. Staff very attentive and sympathetic.
Tuesday 10th January 2023.
Collected car from Pentland. 
Bad starting resolved by replacing glow plug control unit.
HVAC/Entertainment software/EMS updated but drivers heated seat still not working.
Headlight issue resolved with another software update.
Friday 13th January 2023.
Contacted Pentland to have outstanding issues attended to.  
Car booked in for Thurs 26th Jan. Earliest date available.
Thursday 26th January 2023.
Left car with Pentland. 
Provided a written list of all faults and copy of letter to JLR.
Technician Jay kindly spend time with me in car to discuss and identify my concerns. Well impressed.
Tuesday 31st January 2023
Call from Pentland Edinburgh advising that my car needs several parts but that the warranty people have declined the claim stating the faults were already present when the car was sold. The warranty only covers faults that develop after the sale.
First thoughts are, I don't care. I bought an expensive approved vehicle that has faults and was sold with a warranty. Who pays is an internal matter, I just want the car fixed.
Wednesday 1st February  2023
Call from Helen at JLR customer care looking for an update, surprisingly stated they were having difficulty speaking to Pentland. Explained the rejected warranty issue (she was not aware), she promised to contact both dealers for an update and a resolution.
Friday 3rd February 2023

---
Call from Helen at JLR customer care advising of a change of management at Parks and that Pentland have been made aware of the new contact there.
Call from service manager at Pentland to say that the person he needs to speak to at Parks is unavailable till 8th Feb so there will be no progress before then.
Monday 6th February  2023

---
Call from Helen at JLR customer care confirming a change of management at Parks and that they have not had a reply from them.
Advised that car is desperately needed to collect my new caravan in March.
Friday 10th February  2023

---
Call from service manager Rory at Pentland to say that:
Parks are denying all responsibility for the faults and will not pay for any repairs.
Warranty company are denying all responsibility for the faults and will not pay for any repairs.
Call from Helen at JLR customer care confirming what Rory has said but that she will escalate the case Monday morning and get back to me Tuesday at the latest.
Mon 13th February  2023

---
Call from service manager Jim at Parks.
He insists the car was fully checked before collection despite my numerous problems and the fact that the engine, hvac and entertainment system software were all out of date. I also asked why Pentland, who are also a JLR main dealer, felt in necessary to order and replace so many parts on a car they claim was checked just a few weeks before. Subject was swiftly changed!
Jim has said that due to labour costs at Pentland (to fit parts he claims are not needed), he wants to take my car to his workshop in Ayr and carry out the repairs there. They will collect my car from Pentland Edinburgh and drop of their courtesy car. I will need to be there to return the current courtesy car to Pentland. 
With cost being mentioned, I am now concerned that where Pentland were going to replace parts, Parks will simply clean or refurbish the old parts. 
Jim had a family commitment the next day but promised he would organise the exchange for Wed 15th Feb.
Wed 15th February  2023

Call from service manager Jim at Parks.
They do not have a courtesy car available and have rescheduled for tomorrow Thurs 16th Feb.
Thurs 16th February  2023

---
Attended at Pentland to swap courtesy cars. Parks driver phoned to say he had arrived at the wrong Pentland Showroom, eventually arrived about 12:30pm. Handover completed.
Note 98.8 miles Edinburgh to Ayr.
Helen from JLR called to check the swap had taken place.
Tues 21st February  2023

---
Helen at JLR called. Has been calling Parks but not getting a response. 
Thurs 23rd February  2023

---
Parks have had the car a week now but absolutely no communication from them!
Fri 24th February  2023

---
Helen at JLR called. Has been calling Parks but still not getting a response. She is escalating the case again.
I have advised her that if there is no contact from Parks by Fri 31st Feb, I will be contacting Land Rover finance with a view to cancelling the contract and returning the car.
Tues 28th February  2023

---
Helen at JLR called. She has managed to speak to Parks who are waiting on parts that should arrive mid-next week. She has asked that I give them a chance and delay contacting Land Rover finance for the time being. I have agreed, for now.
Thurs 2nd March  2023

---
Parks have had the car 2 weeks now but absolutely no communication from them! So much for the parts that were due to arrive last week!
Fri 3rd March  2023

---
Jim at Parks called. They are apparently waiting on parts that should arrive mid-next week. They will need to be fitted, the car rebuilt and fully road tested. He will contact me again next week.
Mon 6th March  2023

---
Helen at JLR called. Parks have ordered some parts that are not expected to arrive till the end of this week. Will call me back Friday 10th
Fri 10th March  2023

---
Helen at JLR called. Apparently the parts have not arrived at Parks. Should arrive next week. For the record, the part is a plastic tube that takes the screenwash to the rear window.
Mentioned my request to have the warranty on the car extended as it is now 4 months in and been of no use to me. Helen has agreed to look into this but didn't sound very confident.
Helen has a couple of days off next week so may not be in touch.
Sat 11th March  2023

---
Now 4 months since I bought the car from Parks, most of that time it has been off the road. That means that a third of my MOT, insurance, in car subscriptions and warranty has passed without use of the car!
Fri 17th March  2023

---
Another full week has passed with absolutely no communication from Parks. My understanding was that all they were waiting for was a water hose for the rear screen wash!
Spoke with Megan and Adam at Land Rover Finance, paving the way to reject the car and cancel the finance agreement should the car not reach the required standards when returned – whenever that may be. Have also stated that if the car has not been returned by Friday 24th March, I will seek to cancel the agreement regardless.
Mon 20th March 2023

Interesting day at work today. Two of my colleagues turned up with their new (to them) cars and proudly shared some photos on the company intranet. Depressingly, very few of the comments made were about their new cars, most were about mine, the one that cost more than both of theirs combines and has been off the road four of the six months I've had it. Needless to say, JLR are taking some criticism.
Sent: 20 March 2023 19:49
To: 'lradvice@jaguarlandrover.com' <lradvice@jaguarlandrover.com>
Subject: RE: CASE:[8001082171]: Approved used car concerns
Hi Helen.
Hope you had a restful few days.
Unsurprisingly, I've not heard anything from Parks since we last spoke. Considering their insistence that the vehicle was thoroughly checked and had no faults when it was sold, they are taking an awfully long time with it! I must be honest and say I'm rapidly losing all faith in them. Hearing that even you cannot get a response from them is very concerning. You know, I never for a moment thought that owning a Range Rover would be an embarrassment. But it is.
I've now been in touch with Adam at Land Rover finance (Black Horse), explained the situation and prepared the way to return the vehicle. They have been very supportive and promised to act as soon as I formalise the request. I have also prepared a diary of the whole saga on my website HERE. Please feel free to look and share. Today's entry says it all.
Speak with you soon.
Regards.
Bryan
Thurs 23rd March 2023

Jim for Parks called to say my car had been put back together and road tested. He mentioned that the heated seat and screen wash had been sorted but I assume the more important things like engine, and tracking have also been attended to! Anyway, he plans to return my car and pick up their courtesy car tomorrow Fri 24th March. Driver will call me on the way through from Ayr.
The honest truth though is, after so long without it, I've been so sickened that I am no longer sure I want it back. I will be fair though, accept and test it in the hope that I can restore some of that new car magic, BUT should there still be any of the faults present, the car WILL be returned, permanently, end of story.
Fri 24th March  2023

Jim for Parks called to say his driver had called in sick and the other one was on holiday so the cannot deliver my car. He will call me on Monday to make alternative arrangements!
I did text around 10am offering to drive through to Ayr tomorrow (Saturday) and pick up the car but didn't get a response, so Monday it is.
Mon 27th March  2023

Well the car arrived back about 1pm today albeit with a low pressure warning on one of the rear tyres. To be fair, Colin the driver said it came on on the way through to Edinburgh but all four tyres are low despite having just travelled 100+ miles. I should also point out that the car went to Parks with 3/4 of a tank of fuel but returned almost empty.
There was no service paperwork so I have no idea what has been done to the car.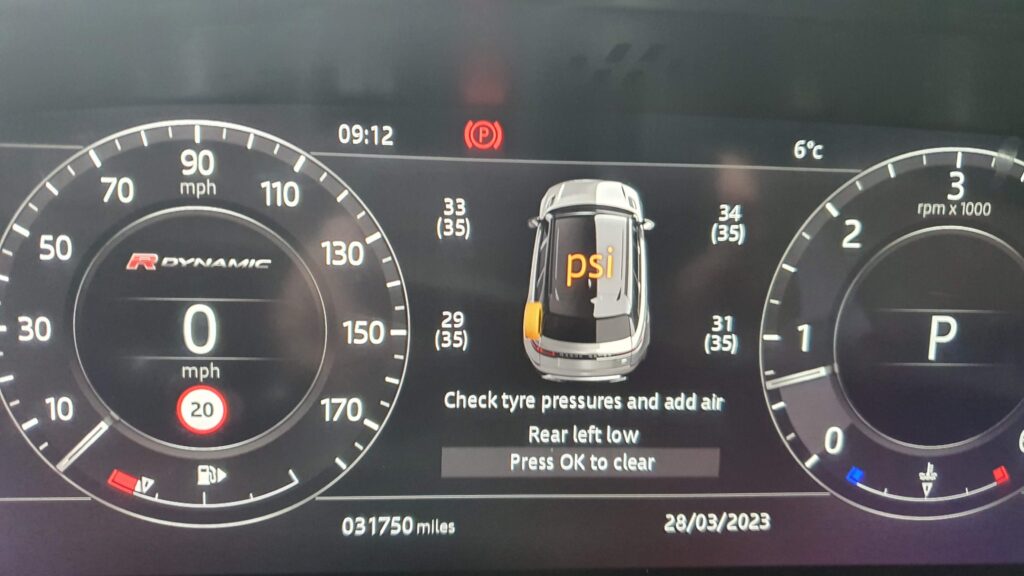 My first chance to use the car is my drive home from work. First thing was to go and fuel up and inflate all four tyres. Lets not forget my day one experience when the car spun off the road and I get the car back with improperly inflated tyres. Hardly Parks fault but three filling stations visited and none have a working tyre pump. Tyres will have to stay as they are till I order a compressor.
On starting the engine it is immediately apparent that the noise and vibration from the engine (at idle) is still there, still feels horrid with a whine and vibration through the steering wheel.
As I'm leaving the work carpark, I note that the nearside parking camera is not working. It was fine when the car went to Parks.
On the drive home I do note that the steering and handling are much better. Steering is more positive and reassuring, clunk seems to have gone and at speed the car definitely feels better. What's not so good is when you have to stop and the vibration returns. Heated seat is now working.
There is a strong smell of hot coolant or oil in the car. I accept this may be down to the recent servicing and may clear, we'll see.
On arriving home I noted that the front two tyres have been replaced, not new but 2103 is good enough. Certainly the drive is better.
So the decision. Do I face another couple of months of the car being with the dealer in the hope they can fix the outstanding and new issues, or do I call it a day, contact Land Rover Finance and return the car?
If I'm to keep the car there are two issues that need to be addressed:
1. Noisy and rough idling.
2. Faulty parking camera.
Let's start with the day I collected the car.
Whilst I admit I still do not know the actual cause, the car spun out of control on a bend less than an hour after I collected it leaving me broadside across a country road. Thankfully, I am a former police advanced driver and managed to correct the situation, but in 40+ years of driving, this has never happened to me before. The cause is still being investigated but I honestly believe the car was to blame, not road conditions and certainly not my driving style. But it doesn't end there!
The tyre, though arguably legal were more than 5 years old and showing signs of uneven ware. The throttle which should deliver a smooth increase in power as it is depressed was very on/off, delivering either too little or too much power. Later the engine revs at idle stuck at about twice the expected level but eventually corrected itself. Iven with the revs back to normal, idling was noisy and caused vibration through the the steering. I also noticed a strange, damp smell from the heater vents.
A bit further on and the 'Screen wash empty' light came on. I topped it up with a litre bottle of water I had with me but before long the warning was back and the tank was empty even though it had not been used, clearly a leak somewhere.
I did make it home but the new car magic was well and truly gone.